Wild and Woolly Video is closed as of March 23rd 2015. All movies have been sold.
Thanks for 18 great years !
Our remaining Tshirts are for sale at Shirtkiller.com
Our building at 1021 Bardstown Rd is currently for rent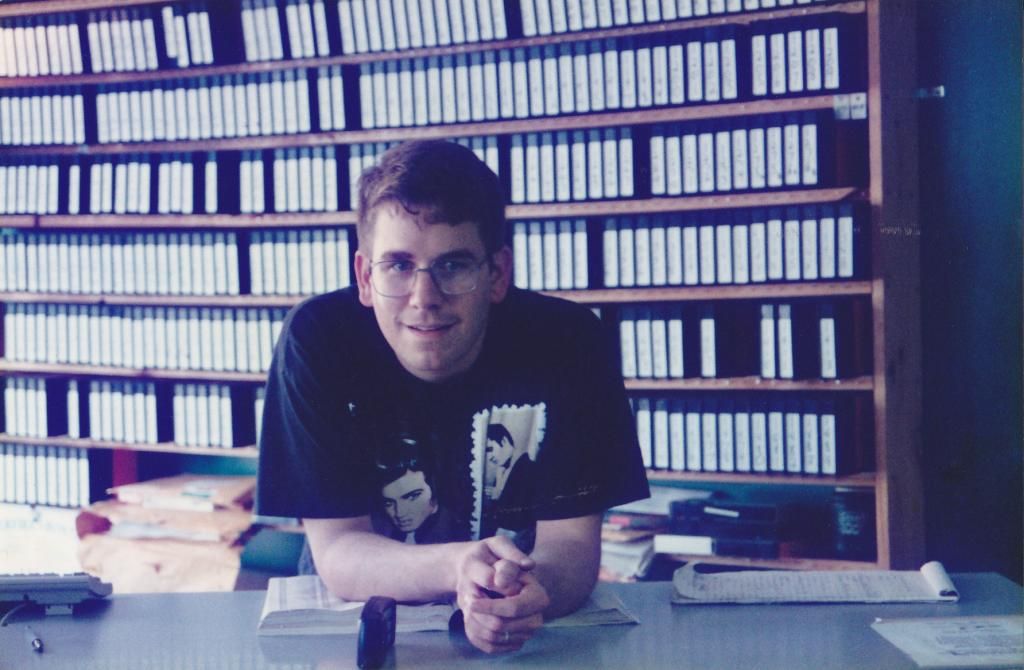 1/12/15
To all the customers, friends, and family of Wild and Woolly Video:
Due to the current state of the video industry, and the corresponding financial outlook for Wild and Woolly, as well as my desire to pursue a different career, I've decided to make March 23rd (our 18th anniversary) our last day in business. We will start selling off our amazing collection of movies on January 26th. We will keep renting movies through March 15th, but as of today we will no longer be signing up new rental customers. We will honor all gift cards through March 23rd.
I plan on renting out the building for at least a year, or possibly selling it to the right buyer, so if anyone has any serious interest, please contact me.
In some ways this was an easy decision to make, as our business has been declining for several years, and while still profitable, it is no longer sustainable in a format that makes sense for the store or for me.
I am also just ready for something different. I've been taking Pilates classes for a couple of years due to a shoulder injury, and they've really helped my shoulder as well as my overall health. But I've also gotten deeper into studying this method of exercise, and learning about Joseph Pilates, the man who invented it.
So once the store closes, I'm planning to spend at least a year studying to become a certified Pilates teacher, and look forward to helping other people who've been injured or just want to lead healthier lives.
But, thinking about all of the great customers and employees- now that part made this a hard decision.

But in the end, I've chosen what I think is best for me and my family.
So my family and I thank you for all of your years of love and support and for keeping us around a lot longer than I could have ever imagined. Our customers are incredible and it's amazing how many people are no longer just customers, but are truly our friends.
Thanks especially to all of the people who work at the store-we would have closed the doors a long time ago if it's wasn't for the awesome people who work at Wild and Woolly.
Sincerely,
Todd Brashear/Owner
Wild and Woolly Video rents and sells over 30,000 titles on DVD and Blu-Ray. All of our titles are for rent or sale.
Our inventory includes new releases, classics, horror films, cult movies, TV shows, and more.
Opened by Todd Brashear in 1997 with 300 VHS tapes and some money saved from the sales of Slint's "spiderland" album, Wild and Woolly Video has grown into a Louisville institution. We've been featured in the LA Times, Business First, LEO Weekly, The Courier Journal and more.
The next time you're in the mood for a unique movie experience, stop by or give us a call.
---