Every Tuesday at 4:20 Todd and Laura Shine run through the week's new movie releases and give a DVD away.
Ladies get rent-one-get-one-free and 5% of the proceeds are donated to the Center For Women and Families. Over $18,000 collected to date!

You can now return your movies at any Heine Brothers' Coffee location! Pickup is provided by Kizito Cookies.
We have two very expensive disc repair machines that can bring your scratched discs back to life! For $3.00 each, we can return most damaged discs to like-new condition.
Every Tuesday you can come in and get one free 3 night rental from one of our amazing category sections. No strings attached, no purchase necessary. Every week we pick a different category. Sign up for our newsletter, become a fan on Facebook, or follow us on Twitter to find out each week's category.
1. American Hustle
2. Anchorman 2
3. Wolf Of Wall Street
4. 47 Ronin
5. August: Osage County
6. Dallas Buyers Club
7. 12 Years A Slave
8.Game Of Thrones season 3
9. Hobbit: Desolation Of Smaug
10. Hunger Games: Catching Fire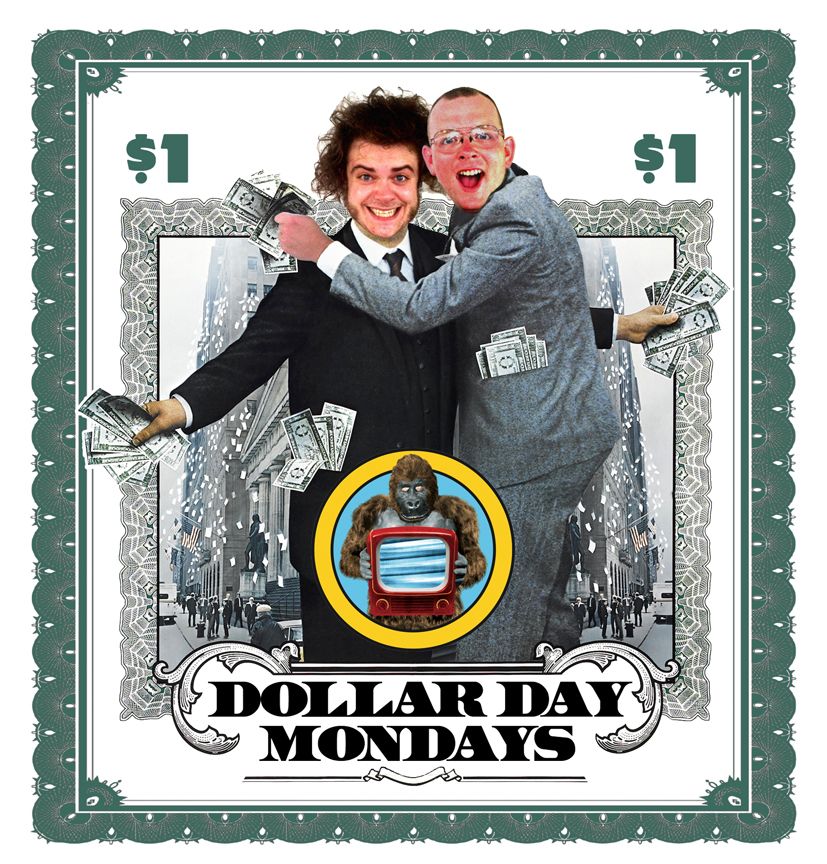 One Dollar One Night Rentals all day long! Every Monday!
Limit 5 rentals per customer